Thanks to the emergence of technology, setting up a business has become easier than never before. You don't need to find a physical location and worry about the rental fees to get your business running. Many entrepreneur enthusiasts are now investing their money in online businesses. eCommerce websites now prove to be an excellent way to promote our products and services.
In addition to that, managing our money and finances online has also become easier than we first thought. We don't have to worry about payments and financial transactions in our business anymore. PayPal, a popular money transfer service, caters this crucial task to us. And while we're eternally grateful for the convenience it has brought to our businesses, we can't deny the fact that we also share the same fair of burden.
One disadvantage of using PayPal is that it charges a considerable amount of fees. First off, PayPal will deduct a certain amount of fee from the amount you expect to receive. If you haven't reached a certain quota, PayPal will also charge you for withdrawal fee. Not to mention that you also need to deal with remittance fees in your respective banks. You may think that you're only paying small amounts, but it can be detrimental if you deal with bigger transactions.
How can we minimize our Paypal fees for our business? Here are our top 4 alternatives to PayPal that you can use for business payments and transactions.

Payoneer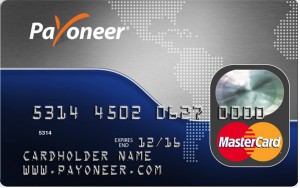 Payoneer can be considered PayPal's greatest rival when it comes to money transfer. But unlike PayPal, Payoneer offers considerably lower transaction fees. Aside from that, creating an account with Payoneer is absolutely free as they don't offer any subscription charges. All you need to do is to apply for their PrePaid MasterCard in which your balance and funds to be reloaded.
Once you're done, you can then send payment or use their "request of payment" feature. The platform will then send an invoice to your clients to pay you. What's great about Payoneer to is that your customers don't even need to open accounts to send their payments. They can use it as guests.

Stripe
Another mode of payment that's been getting popular nowadays is Stripe account. As you've probably noticed, many eCommerce websites are now transferring to Stripe. Or if not, they add Stripe account as one of their payment options. What's great about Stripe is that you don't need to reach a certain limit to be able to withdraw your money. You can withdraw your money whenever you want, no matter how small it is.
It's very easy to install Stripe in your website. You only need to have SSL (which every eCommerce website already has). You can use the API plugins and connect it to your CMS to allow the integration. Another advantage is that Stripe offers a superb customer service. They quickly reply and solve your tickets (~ 1 hour) compared to PayPal's 2-3 business.

Serve
If you're fond of managing your finances through your mobile app, we got you covered. That's where Serve comes in. Serve is like a bank account that can be easily connected to your Android or iOS devices. Just like Paypal, you can directly connect it to your bank accounts and debit/credit cards.
What's great about Serve is that you can also use your funds in the real, physical world. Here's how:  Serve will give you an American Express card that you can use to make transactions wherever you are in the world.
Xoom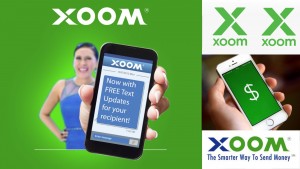 Xoom is a subsidiary of PayPal. However, it acts as a separate entity from Paypal. Xoom is great because whether you're a freelancer or a client, you don't need to open an account to transact. You can request for payment by only inputting your email. Your client will receive the invoice and pay you back without signing up too.
The moment the transaction is complete, you will be notified in your email. And the greatest catch? Xoom also offers a COD (cash on delivery) service, so you'll rest assured that your money will be delivered to your doorstep without charges!