Women love gowns and enjoy wearing them. We feel like princesses while walking in that elegant and beautiful dress, and yes, we always want one more. Here are some tips on how to find the right gown for formal occasions. Whether it is a wedding or a night dress, it is crucial to have one!
"I like my money right where I can see it…hanging in my closet." —Carrie Bradshaw

Define the price of the dress
This will help you with many things that will follow, such as where to look for the gown or the quality to expect.  However, it is best that you determine what price you can afford so that you can start looking for it. If you plan to shop it online, don't forget to include taxes and shipping fees. Also, keep in mind the accessories to complement the dress. Everything may add up to more than $500 on the gown price.
Determine what you want from the dress
The first thing to be decided here is the occasion on which to wear the dress. Where is it going to happen and what type of celebration is it? Consider the limits within these boundaries. Furthermore, think about its color and model. That will save you a lot of time and effort. Although you might change your mind, you will know what exactly to look for. You also may find the desired gown online. However, be cautious with this – it may not suit you the way you think it will, so take it with reserve and have a plan B in mind.
Start early
Don't buy it today if you need it tomorrow. Give yourself at least a month or two to choose the right dress. If it is going to be a wedding gown, don't do it under 3-month's period. In this period, ensure that you check all the available options. Search online and in stores. Look for discounts and sales, you can easily find some attracting models. In the end, narrow the choice to two or three gowns and choose carefully. Ask your friends or family members to help with it.
Call to be sure
When you think you have found what you want, call and ask for information. See if that is what you are looking for. They might just have it in catalog or website, so the option to call will provide detailed information including placing an order it if it's not available at the moment.
Try different models
If an expert says that you should try something on, just do it! You might discover your different style or side – that could be very helpful in the future. Most ladies don't know what suits their figure best. Therefore, the best solution is to give it a try.
"The dress must follow the body of a woman, not the body following the shape of the dress." —Hubert de Givenchy
Pick the right time to shop
Choose the time that suits you best. It is best to buy things in the noon or afternoon. If you don't like to squeeze with others in the weekend, do it on workdays. It will give you a little calming atmosphere that you could really need at the moment. Ensure that you don't go alone. A close family member or a friend will be the best companion. You might already know who knows you and your taste best.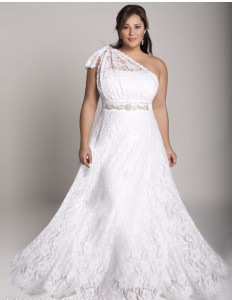 Buy the dress for now
Even if you have plans to loose or add up some weight, it is not a good option to order a smaller/larger size advance. Your body type is going to remain the same, and if you narrow it too much, there is no way back.
Take your accessories with you
This is the thing that is mandatory. Take every single accessory with you, even if you are not completely sure whether you will put it on or not. Bring earrings, bracelets, necklaces, and even shoes. You can also try to make your hair to at least match with the gown. This will ensure that you're comfortable with the outcome and will also give you a plenty of space for maneuver. For example, you can always add more or take away some of the details. The control is in your hands as long as you are sure in your choice.
Remember this:
 "Fashions fade, style is eternal." —Yves Saint Laurent