A beautifully crafted watch still remains a symbol of class and elegance. A watch can add another dimension of sophistication to the wearer in any situation. Many people might be a bit intimidated to purchase a sleek watch since they're notorious for having ridiculously high price tags, but nowadays, even handsome watches can be a cross between elegance and affordability. The following list will provide 20 beautiful watches won't leave a tremendous dent in your personal finances.
#1 Timex Weekender Chronograph 40 mm Watch – $51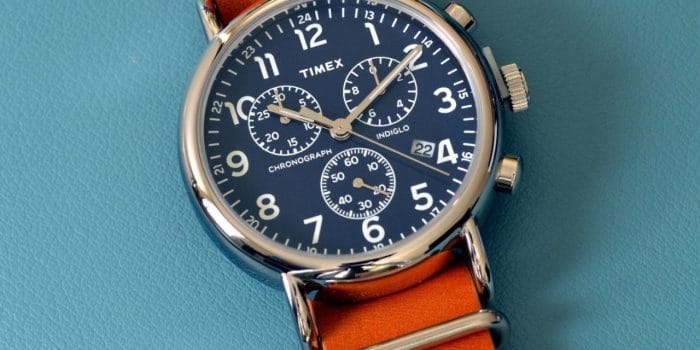 Source: watchesyoucanafford.com
This masculine watch comes with robust features that are sure to instill confidence in the wearer. It's also extremely precise, informing you up to 1/20th of every second as well as the date. The face of the watch can light up so you won't need to grab your Smartphone to check the time in the dark. There's also a handy battery-saving feature to save you some money on purchase replacement batteries.