Forbes 2012 billionaires list shows that the highest number of self-made billionaire women come from China. According to the 2012 Global Self-Made Rich Women List, 48-year-old Long for Properties Co Ltd chairman Wu Yajun is ranked No. 1 with a fortune of 38 billion yuan (RM18.2bil), The list of top 10 richest Self-Made Women Billionaires is below.
1. Wu Yajun – China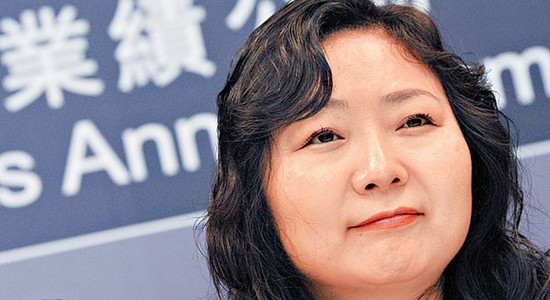 Net worth: $6.6 billion – As of March 2012
Source: Real Estate ,self-made             Age: 48
The richest self-made woman in the world, Wu Yajun is the former general director of Longfor Properties. She is a former journalist who graduated from Northwestern Polytechnic University in 1984 with a degree in engineering. Her enterprise has been growing rapidly over the last sixteen years, expanding from her home in Chongqing to include major cities like Chengdu, Beijing, Shanghai, Changzhou and Dalian. She has an estimated net worth of US$6.6 billion and is a member of the National People's Congress.
2. Rosalia Mera – Spain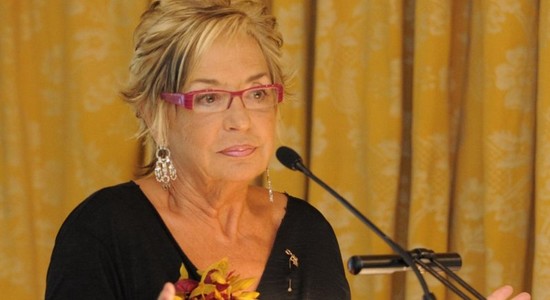 Net worth: $4.5 billion – As of March 2012
Source: Zara, self-made          Age: 68
Marital Status: Divorced , Children: Sandra Ortega Mera, Marcos Ortega Mera
Rosalía Mera Goyenechea is 2nd richest self-made woman in the world. She began designing gowns and lingerie in her home with her then-husband, Amancio Ortega Gaona. The couple parlayed their work into a multi-billion-dollar corporation, Inditex, and the Zara line of clothing stores. Despite her divorce from Ortega, Mera retains a 7% stake in the company. at time of IPO, also got $600 million in cash, which she's invested in a Spanish film production outfit, a marine fish farming group, a company that looks for cancer treatments in compounds found in the sea and a maker of a fingerprinting identification system for newborns. Her Paideia Foundation helps people with physical and mental disabilities.
3. Chu Lam Yiu – Hong Kong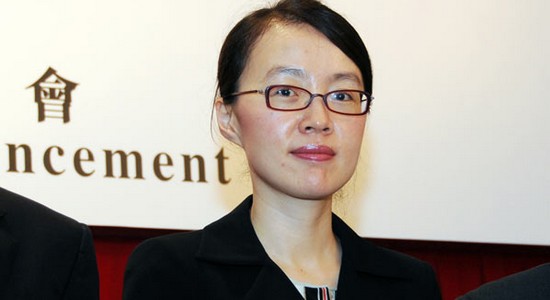 Net worth: $2.8 billion – As of March 2012
Source: Flavorings, self-made
Age: 41        Marital Status: Married
Chu has steered Huabao International, China's largest tobacco flavoring company (with more than half the market), through a series of changes. Hong Kong tycoon chairs Huabao International,also makes fragrances and food flavorings for use in detergents, beverages, dairy products and cosmetics. Founded the company a decade ago and took it public through a reverse takeover. Sold chunk of shares in 2008 and again in October 2009; still owns big stake.
4. Zhang Xin – China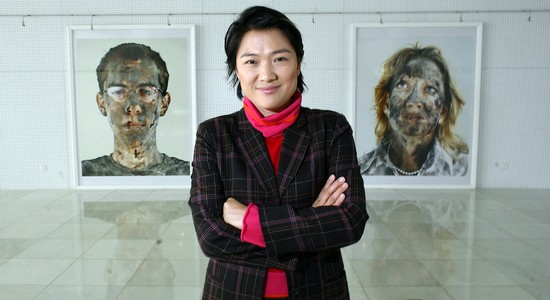 Net worth: $2.7 billion – As of March 2012
Source: Real estate, self-made
Age:47            Marital Status: Married ,Children: 2
Zhang Xin is a Chinese businesswoman. Presently, she is the CEO of SOHO China, the largest commercial real estate developer in Beijing. Last year made the biggest land purchase in Beijing by a non-state-owned company, $586 million for 12 acres. Earned a master's degree in development economics from Cambridge University in 1992. Got start at international firms Goldman Sachs, Travelers Group.
Zhang Xin and her husband, Pan Shiyi, are members of the Bahá'í Faith since 2005. She also made a cameo appearance as a Chinese merchant in the 2010 film Wall Street: "Money Never Sleeps".
5. Oprah Winfrey – United States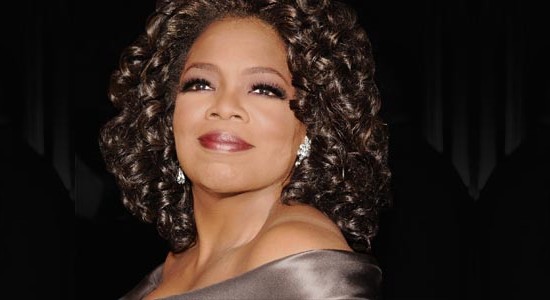 Net worth: $2.7 billion – As of March 2012
Source: Television, self-made
Age: 57      Marital Status: Single, Citizenship: United States
Education: BA/BS, Tennessee State University
Oprah Winfrey is an American media proprietor, talk show host, actress, producer, and philanthropist. Born to single teenage mother, Oprah grew up on grandmother's farm in Mississippi. Moved to Wisconsin where she says she was a victim of sexual abuse. Talk show debuted in 1986, now a haven for women worldwide. Guests range from celebrities to politicians to victims of abuse. Expanded empire includes broadcasts around world, O magazine, esteemed book club and "favorite things" lists. Daytime talk queen is moved show to a night slot on the new Oprah Winfrey Network cable channel.
6. Doris Fisher – United States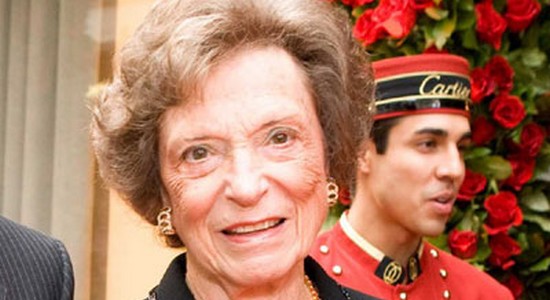 Net worth: $2.3 billion – As of March 2012
Source: Gap, self-made
Age: 80
Doris F. Fisher is an American business woman who co-founded The Gap clothing stores with her late husband, Donald Fisher. Originally a San Francisco jeans and music store, Gap empire grew to more than 3,000 locations and expanded to include Banana Republic, Gap Kids and Old Navy. Owns large contemporary art collection. Handed control to sons John, Robert and William in 2004. She has been named one of 100 Most Powerful Women.
7. Chan Laiwa – China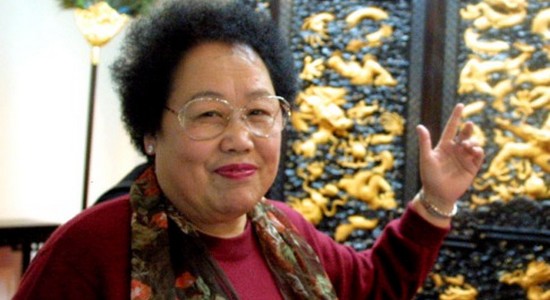 Net worth: $2.3 billion – As of March 2012
Source: Real estate, self-made
Age: 71     Marital Status: Married
Chan Laiwa is the founder and Chairman of Fuwah International Group, one of Beijing's largest commercial property developers. She is at no. 7 of only 10 self-made female billionaires in the world. Chan is the founder of the China Red Sandalwood Museum, in which she is also the curator. She is also known as one of the cultural diplomats of China. She is married, with one son and two daughters. She now resides in her Chinese Red Sandalwood Museum.
8. Giuliana Benetton – Italy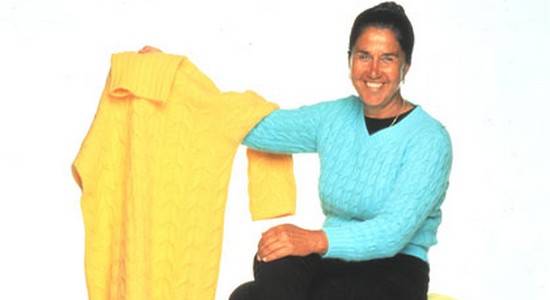 Net worth: $2.1 billion – As of March 2012
Source: Benetton, self-made
Age: 74
Four members of the Italian Benetton Family founded the Benetton Group S.p.A. fashion company in 1965: The three brothers and one sister Luciano, Carlo and Gilberto. The $2.7 billion (sales) clothing company sells brands like United Colors of Benetton, Sisley. Edizione, the family holding company, owns stakes in Atlantia, one of world's largest toll-road companies, and Autogrill restaurants, which serve customers on highways and in airports around the world. Giuliana originally knitted sweaters that brother Luciano would then peddle by bicycle.
9. Xiu Li Hawken – United Kingdom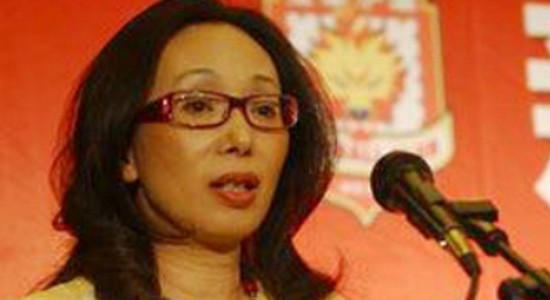 Net worth: $1.7 billion – As of March 2012
Source: Real estate, self-made
Age: 48     Marital Status: Married
London resident is the main shareholder of Hong Kong-listed Chinese real estate company Renhe Commercial Holdings, which specializes in underground shopping malls. It's been a rough ride for investors that purchased the company's IPO in October 2008; shares have tanked by 35%. Renhe in January said it would pay $292 million for an 80% stake in properties in the eastern Chinese city of Wuxi. Hawken, who has been chairperson since 2002, assists directors in formulating strategies, according to the company's prospectus. Hawken holds an undergraduate degree in Chinese literature from Heilongjiang University. Her brother Dai Yongge is the company's CEO. Dai's wife Zhang Xingmei is also on Renhe's board of directors.
10. Meg Whitman – United States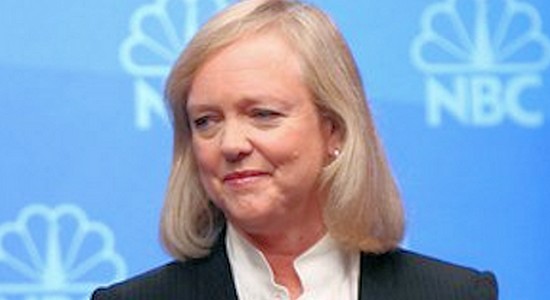 Net worth: $1.7 billion – As of March 2012
Source: Ebay, self-made
Age: 56     Marital Status: Married ,Children: 2
Margaret Cushing "Meg" Whitman is an American business executive. She is the president and chief executive officer of Hewlett-Packard. A native of Long Island, New York, she is a graduate of Princeton University and Harvard Business School.
In February 2009, Whitman announced her candidacy for Governor of California, becoming the third woman in a twenty year period to run for the office. She won the Republican primary in June 2010. The fourth wealthiest woman in the state of California with a net worth of $1.3 billion in 2010, she spent more of her own money on the race than any other political candidate spent on a single election in American history, spending $144 million total of her own fortune and $178.5 million including donors. Whitman lost to Jerry Brown in the November 2 election.