Who says that only men look sexy in a completely shaved head? We bring to you 10 women who absolutely owned their bald look and proved that they don't need their mane to look good. From fashion to movies to music, females from every glamorous field have had their success owning the bald look. Let's take a countdown celebrating 10 gorgeous women who were bold and bald.
The 10 Gorgeous Women Who Rocked The Bald Look:
10. Karen Gillan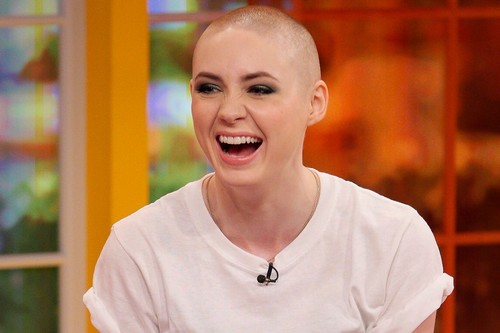 Kicking off the list at number 10 is 26 year old Scottish actress and model, Karen Gillan, known for her roles in 'Doctor Who', 'Oculus' and 'Another Happy Ending'. In 2014, as part of her role requirement to play 'Nebula' in 'Guardian of the Galaxy, Karen shaved off her head completely. Her look and he character both were highly appreciated by both the critics and fans alike. She also made it into FHM's list of 100 sexiest women in 2011 and 2012 at number 42 and 36 respectively.
9. Cate Blanchett With Shaved Heads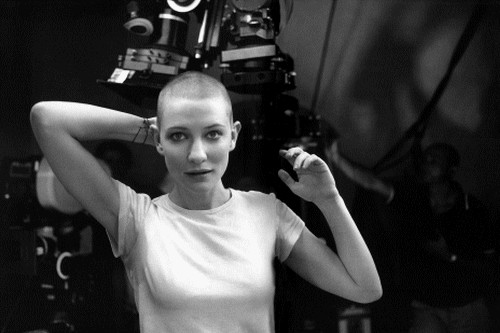 Number 9 in our list of 10 women who rocked the bald look is Australian 2 time Academy winning actress Cate Blanchett. The 45 year old actress is considered one of the finest living actresses in today's times. She in her movie career which spans for almost 25 years, has given some of the most finest films of all time including 'The Aviator', 'The Talented MR. Ripley', 'The Lord Of The Rings' series, 'Babel', 'Blue Jasmine', Etc. For her role in the 2002 film 'Heaven' she shaved off her head and showed the world that she can go to lengths to bring perfection to her roles in movies.
8. Kellie Pickler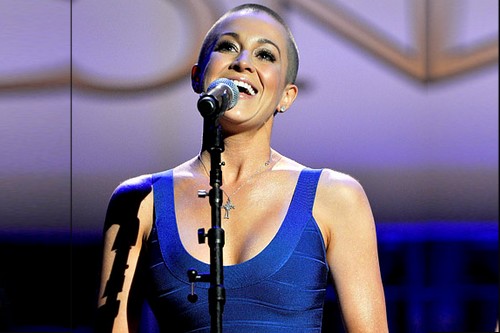 At number 8 stands Kellie Pickler, the reality TV star and singer who won our hearts in the fifth season of 'American Idol'. Although she didn't win the crown, but she has witnessed worldwide success, which includes her four superhit albums and winning the sixteenth season of 'Dancing with The stars'. The 28 year old American country music artist however didn't shave her head to fit into a movie role or make a fashion statement. When her friend Summer Holt Miller started chemotherapy, Pickler decided that she would shave off her head too in order to support her friend, and she did it on 4th September on the 'Good Morning America' show.
7. Cynthia Nixon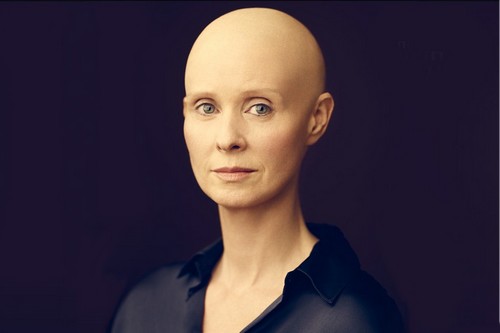 One of the most globally recognised TV actors of all time, Cynthia Nixon became a household name with her 'Sex & the City' character 'Miranda Hobbes'. The 48 year old American actress who lands at number 7 in the list "10 gorgeous women who rocked the bald look", has proved her talent by winning two Emmy, a Grammy and a Tony award. For her role as cancer stricken poetry professor Vivian Bearing in 2012's play 'Wit', Nixon shocked fans and critics by shaving off her head. Nixon's performance was highly appreciated and it even gave her a Tony nomination.
6. Ebony Haith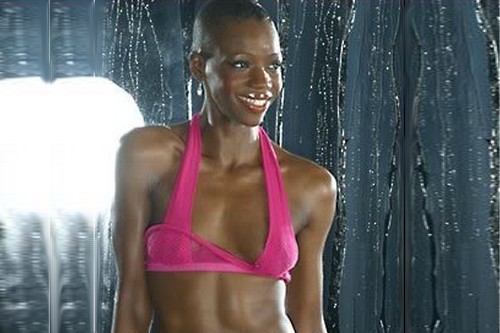 One of the earliest women in reality TV history to sport the bald look was 'America's Next Top Model' Cycle 1 contestant Ebony Haith. From the moment she stepped onto the competition, her high fashion look separated her from fellow contestants. The 35 year old American model is credited for being the first recipient of first call out order in the history of the show. Although she took some of the greatest pictures in the competition, she was ultimately eliminated. But she did show that the bald look is hot in the modelling industry. Her boldness to carry off her bald look lands her number 6 in the list "10 women who rocked the bald look".
5. Sigourney Weaver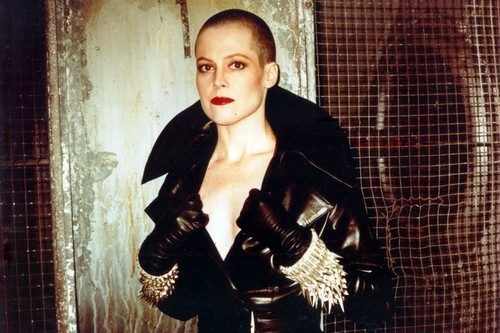 Two time Golden globe winner, onetime BAFTA winner and three time Academy nominated Sigourney weaver is at number 5 in this countdown for 10 women who rocked the bald look, for her bald appearance in the 1992 movie 'Alien 3'. The 65 year old American actress gained worldwide fame as 'Ellen Ripley' in the 'Alien' film franchise- which is considered one of the greatest action heroines of all time. Weaver's gender challenging role as 'Ripley' in 'Aliens' earned her an Academy nomination for 'Best Actress', a first for a science fiction, action or horror movie. No wonder she rocked the bald look in the franchise's third instalment.
4. Jessie J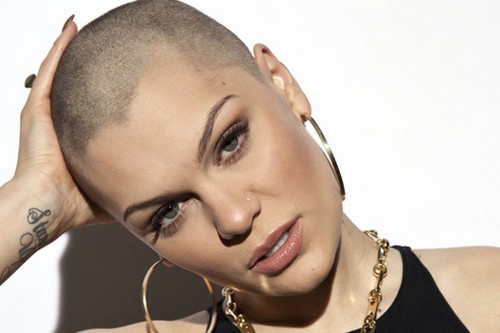 26 year old English singer-songwriter stands at number 4 in this list, for her bald look, which she rocked with more swag than any of her contemporaries in the music industry. The Grammy nominated Singer is now breaking chart records across the globe with her albums 'Who You Are', 'Alive' and 'Sweet Talker' and her three successful headlining tours. J is also known for her philanthropic work. On 15th March 2013, she shaved off her head for charity raising whopping 75 million pounds. "Its hair, It will grow back. Even if it takes 2 years, if it saves lives it's worth it. Even if its 1 life that's something", is what she had to say about it.
3. Diandra Soares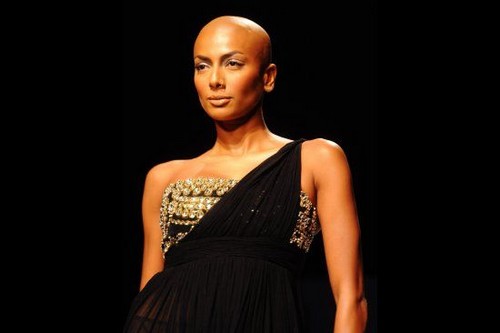 35 year old Indian model and reality TV star breaks into top three in this list. She is one of those few people who shaved her head more than once. Diandra was already a successful model with hr black curly locks. The first time she shaved her head was when she was 20 as part of her fun experiment, although the fashion industry didn't take it with a welcoming arm. Despite it 10 years later, she did it again at the age of 30, she again shaved off her head to re-experience the feeling. But this time, things were different. She did. Designers were fighting each other off to work with her. She even open and closed the Lakme Fashion Week during this period, and Huffington post did a story on her. In 2013,she again shaved off head for the third time for religious purpose as she felt it spiritually empowered through it.
2. Alek Wek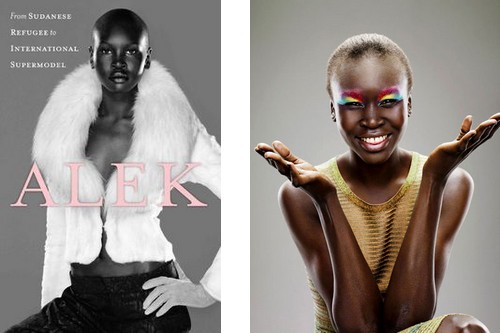 Number 2 spot in this list goes to South Sudanese-British model and designer Alek Wek. She is one of those few models who sport the bald look for most of her career. 37 year Alek is also credited for popularising and inspiring girls to get a bald look. Her high fashion look has enabled her to work with Issey Miyake, Moschino, Victoria's Secret, Clinique, ShiatzyChen, John Galliano, Chanel, Donna Karan, Calvin Klein, Jasper Conran, Alexander McQueen, Givenchy,Armani, Fendi and Christian Dior, Elle magazine, i-D Magazine, Canadian, German and Japanese Vogue, Cosmopolitan magazine, Glamour magazine, Forbes Magazine Africa, and Ebony magazine. Considered one of the living legends in the modelling world, Alek Wek is also the designer for her handbag line 'Wek 1933'. She also has been acting as an advisor to the U.S. Committee for Refugees Advisory Council.
1. Persis Khambatta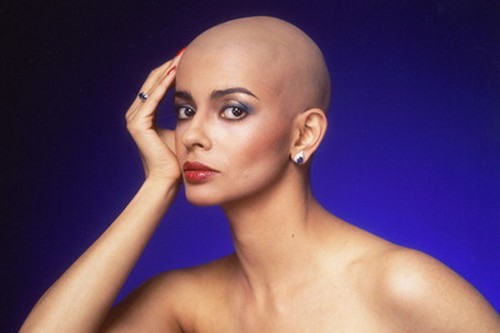 Indian model, actress and author Persis Khambatta clinches the top position in this countdown for 10 women who rocked the bald look. Born in 1948, Persis won the Miss India 1965 contest. Besides modelling, she is one of those first and successful Indian to have an international movie career with films like 'Nighthawks', 'Megaforce'and 'Warrior of the Lost World'. She was even considered for playing in the female lead in the 'James Bond' film 'Octopussy', which didn't work out finally. However, her most prominent role came in the 1979 film as 'Lieutenant Ilia' in 'Star Trek: The Motion Picture', which was initially planned to be a TV series. Although Persis was excited that the TV series was turned into a movie, but she also realise that it also meant that she lost 5 years of work, as the TV series was supposed to air for 5 years. She also bagged a Saturn Award nomination for this role. She died at the age of 49 in 1998 due to heart attack. Her choice of getting bald at the age of 31, i.e, at the peak of her career, is still considered a daring and bold move on anyone's part. She was the one of the original ones to rock the bald look, and she is till date recognised as a global icon.