Dance is a type of art that generally involves movement of the body, often rhythmic and to music. The art of dance is a unique form of expression, employing a universal visual communication that everyone understands. From ballet to contemporary, from hip-hop to salsa, and from oriental to flamenco, dance is certainly enjoying something of a renaissance lately. >> World's Most Famous Dance Styles.
Many exceptional dancers have graced dance floors with their talents. Movies and clips of these popular dancers show us the extent of their love of and devotion to their particular styles of dance. Though not complete, the following list highlights some of the best dancers of the past and present. Share your feelings for your favorite among these popular dancer. If you don't agree with the list, vote for an existing item you think should be ranked higher, add a new item or create your own list in comments.
10. Hrithik Roshan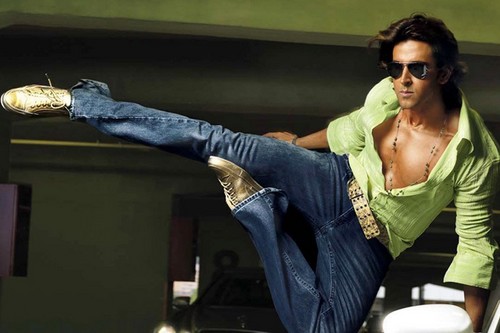 Hrithik Roshan is an Indian film actor known for his versatility and work ethic in addition to great dramatic range. He is the best dancer in Bollywood. He is like a machine, a robot that can do anything. He literally became the dance and not a dancer. He is probably the only actor who has the ability to carry off even the most complex moves, with grace, extra sharp physical gestures and undoubtedly superb facial expression. His every performance looks effortless like normal thing.
9. Madonna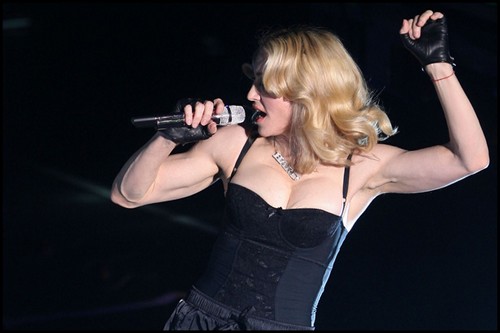 Madonna is an American recording artist, actress and dancer. Her controversially successful career has made her one of the Best Selling Artists of All Time and one of the world's most influential dancers. Madonna's dancing abilities are often viewed as improvised, entertaining and agile. Madonna has a very lengthily career of singles, albums and dance sequences and has been nicknamed the Princess of Pop and later, the Queen of Pop, along with fellow entertainers Britney Spears, Christina Aguilera, Celine Dion, Mariah Carey and Whitney Houston.
8. Shakira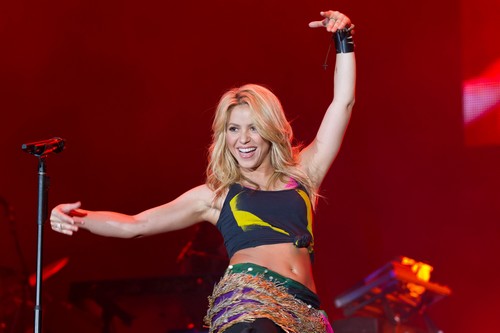 Shakira is a Colombian singer-songwriter, dancer, record producer, choreographer, and model. Born and raised in Barranquilla, she began performing in school, demonstrating Latin, Arabic, and rock and roll influences and belly dancing abilities. She is one of the most amazing dancers I've ever seen. The way she moves her body and still sings flawlessly live is amazing. She dance and sing at the same time, absolutely amazing. >> World's Most Beautiful Women.
7. Martha Graham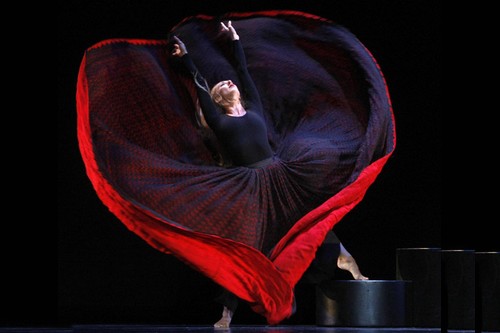 Martha Graham was an American dancer and choreographer regarded as one of the foremost pioneers of modern dance. She is widely considered one of the greatest artists of the 20th century. She created the only fully-codified modern dance technique, choreographed more than one hundred and fifty works during her lifetime, and has had a remarkable impact on the entire field of modern dance.
Graham invented a new language of movement, and used it to reveal the passion, the rage and the ecstasy common to human experience. She danced and choreographed for over seventy years, and during that time was the first dancer ever to perform at The White House, the first dancer ever to travel abroad as a cultural ambassador, and the first dancer ever to receive the highest civilian award, the Medal of Freedom. In her lifetime she received honors ranging from the key to the City of Paris to Japan's Imperial Order of the Precious Crown. She said

6. Gene Kelly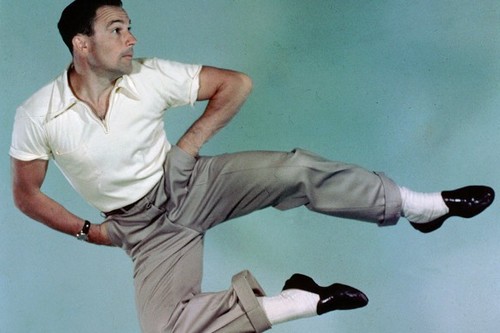 Eugene Curran Kelly, better known as Gene Kelly, was an Academy Award-winning American dancer, actor, singer, director, producer and choreographer. He was one of the biggest stars and greatest innovators during Hollywood's golden age of musicals. Kelly considered his own style to be a hybrid of various approaches to dance, including modern, ballet, and tap.
Kelly was a major exponent of 20th-century filmed dance, known for his energetic and athletic dancing style and the likeable characters which he played on screen. Although he is probably best known today for his performance in Singin' in the Rain, he dominated Hollywood musical films from the mid-1940s until its demise in the late 1950s. In 1999, the American Film Institute named Kelly among the greatest male stars of all time, ranking him at No. 15.
5. Joaquín Cortés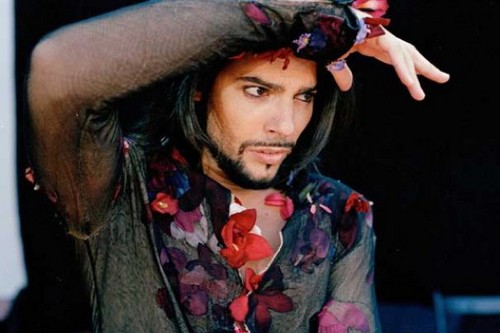 Joaquín Cortés is a classically trained ballet and flamenco dancer from Spain of Roma origin. He is one of the very few dancers in history who has managed to become a phenomenal s-x symbol, loved by men and women alike. Elle Macpherson described him as "s-x on legs"; Madonna and Jennifer Lopez publicly claimed to adore him; while Naomi Campbell and Mira Sorvino are among the women whose hearts he has broken.
Cortés formed the Joaquín Cortés Flamenco Ballet company and launched his first international tour 'Cibayí' in 1992. The formation of Cortés' own company allowed him diverge from purist ballet and create his own fusion of flamenco, ballet and modern dance. On May 15, 2007 he performed as a guest dancer in a high-profile semi-final segment on ABC's Dancing with the Stars.
4. Madhuri Dixit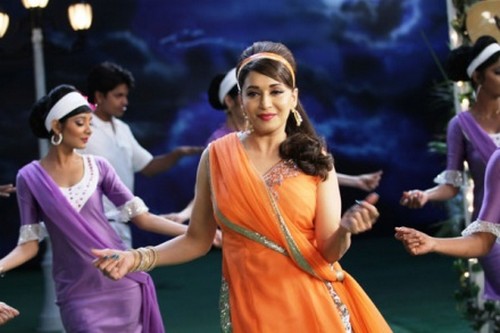 Madhuri Dixit is trained classical dancers and one of the leading actresses in Bollywood. She is the most graceful dancer I have ever known. She has the magic of controlling our minds by her moves and expression. Nobody can match her style of expressions and the way she presents her dance postures. She is "The Dancing Queen", no one can break the love that public have for her.
The greatest dancer of India, best known for her famous dance numbers in Bollywood films like ek do teen from Tezaab, Dhak Dhak from Beta, Maar dala from Devdas, Aaja Nachle, Ghagra and many others. She often recognized one of the best dancers in India. Whenever she performed in stage show. It is always rocking. She is acquired the position of Judge from last seven seasons in Color's famous celebrity based dance reality show "Jhalak Dikhlaja".
3. Rudolf Nureyev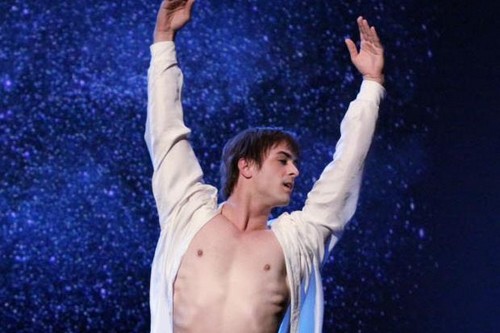 Rudolf Nureyev is regarded as one of the greatest male ballet dancers of the 20th century. Despite his late start, he was soon recognized as an incredibly gifted dancer. Nureyev pushed himself hard, rehearsing for hours in order to make up for the years of training he missed. Under the tutelage of a great teacher, Alexander Pushkin, he blossomed. Pushkin not only took an interest in him professionally, but also allowed the younger dancer to live with him and his wife, with the latter of whom, at 21, he had an affair. Upon graduation, the Kirov and the Bolshoi both wanted to sign him. He continued with the Kirov and went on to become a soloist – extremely unusual for someone of his age and experience.
Unfortunately, Nureyev was one of the early victims of HIV, and died from AIDS in 1993. His grave, at a Russian cemetery in Sainte-Geneviève-des-Bois near Paris, features a tomb draped in a mosaic of an oriental Turkic-style carpet. Nureyev was an avid collector of beautiful carpets and antique textiles.
2. Michael Jackson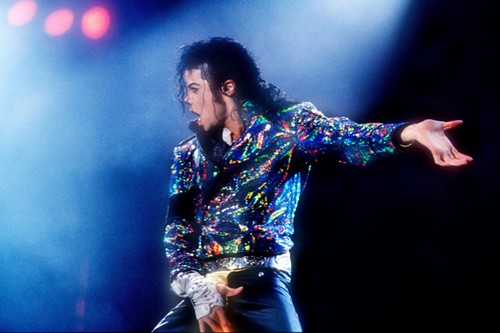 Pop star of the 1980s, Michael Jackson wowed audiences with eye-popping dance moves, notably one called the "moonwalk." Michael displayed an amazing talent for rhythm and dance at a very young age.
The "moonwalk" followed by a tornado spin and then balancing up on his toes have since gone on to become Jackson's trademark dance piece, and is virtually synonymous with the song. The performance sealed his position as a dance legend up against the likes of Fred Astaire. After one of his performances The New York Times stated "The moonwalk that he made famous is an apt metaphor for his dance style. How does he do it? As a technician, he is a great illusionist, a genuine mime. His ability to keep one leg straight as he glides while the other bends and seems to walk requires perfect timing"
1. Mikhail Baryshnikov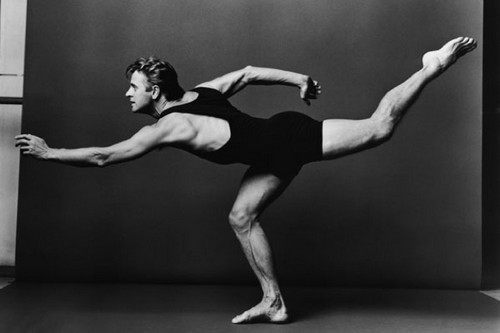 Soviet-born Russian American dancer, choreographer, Mikhail Baryshnikov is one of the greatest ballet dancers of all time. Many critics consider him to be the greatest ballet dancers of the 20th century. After a promising start in the Kirov Ballet in Leningrad, he defected to Canada in 1974 and went on to become a principal dancer and artistic director with the American Ballet Theatre and the New York City Ballet in New York City.
He has spearheaded many of his own artistic projects and has been associated in particular with promoting modern dance, premiering dozens of new works, including many of his own. His success as a dramatic actor on stage, cinema and television has helped him become probably the most widely recognized contemporary dancer.