When it comes to the rich and famous, their choice of wheels gives fans a rare insight into their favorite celebrity's character and lifestyle. While actors like Rowan Atkinson have spent millions on a McLaren F1, billionaire Warren Buffett is quite content driving his cheap Cadillac SUV.
From actors to musicians and members of the royal family, let's have a rundown on what Hollywood's A-listers and popular figures of the entertainment industry are cruising around in. While admittedly, this list does contain outlandish and extravagant cars belonging to the Hollywood elite, some more modest and inexpensive vehicles of these uber-rich celebrities will actually surprise you.
Ron Howard – $20K, 1970 Volkswagen Beetle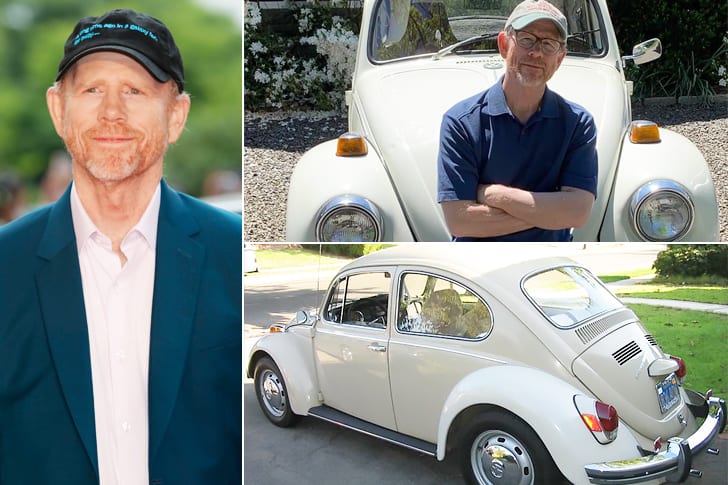 When Ron Howard bought his 1970 VW Beetle, it was a series of firsts for the famed Hollywood director. It was the first automobile he had ever owned, and he also went on his first date in it 50 years ago with his wife Cheryl.
Howard bought the white VW bug brand new in 1970, which came with a price tag of $1839 at the time. The Cabriolet variant of the Beetle with a convertible drop-top bumped up the price to $2245. Howard and Cheryl recently celebrated the 46th anniversary of their June 1975 wedding with an adorable Instagram selfie.