9. Deadly Skyscrapers
In Spring 2014, London welcomed an ambitious new skyscraper to its financial district. The 525-foot-tall reflective building became known as the 'walkie-talkie' due to its distinctive curved design.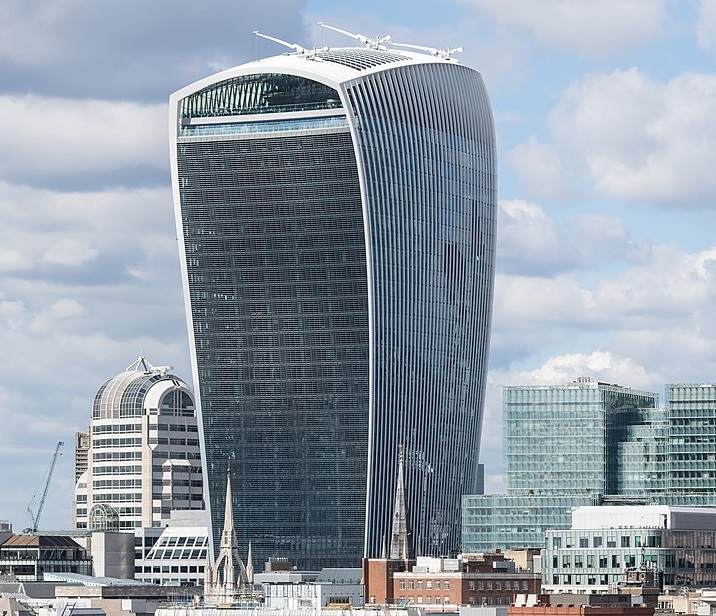 ©Colin
However, this shiny new tower was hiding a dark secret. As summer came around, citizens of London began complaining that the buildings south-facing concave surface was causing strong rays of sunlight at certain points in the day which could raise the temperature to an unheard-of 70°c.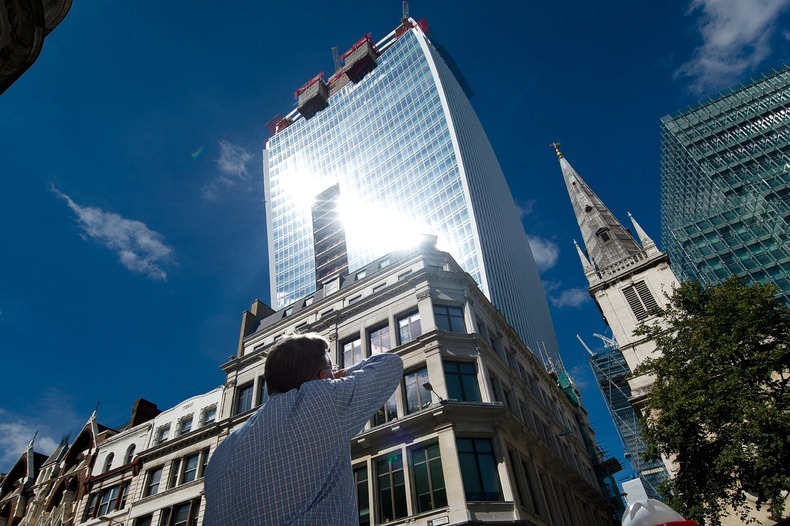 ©fubiz
The highly concentrated beam was capable of melting tiles. Moreover, it caused a small fire on the doormat of a barbershop. It also melted a Jaguar XJ belonging to a local businessman. One journalist even attempted to fry an egg in the extreme heat. The newly-nicknamed 'walkie-scorchie' had to be stopped, so a permanent sunshade known as a 'brise soleil' was attached to the building between the 3rd-34th floors over the course of 6 months.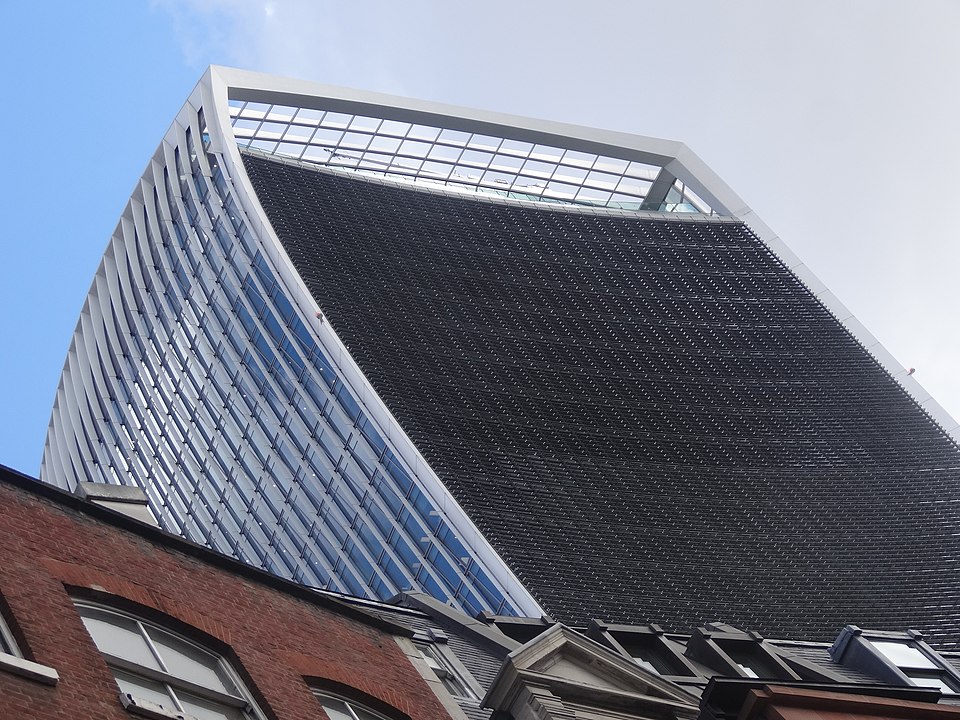 ©Jordiferrer
Finally, it cost over $12million –a hard pill to swallow considering the building already cost over $250 million to build. Ironically, the architect Rafael Viñolyalso designed the Vidara Hotel in Las Vegas which suffered a similar problem as it singed sunbathers That earned it the nickname the "death ray".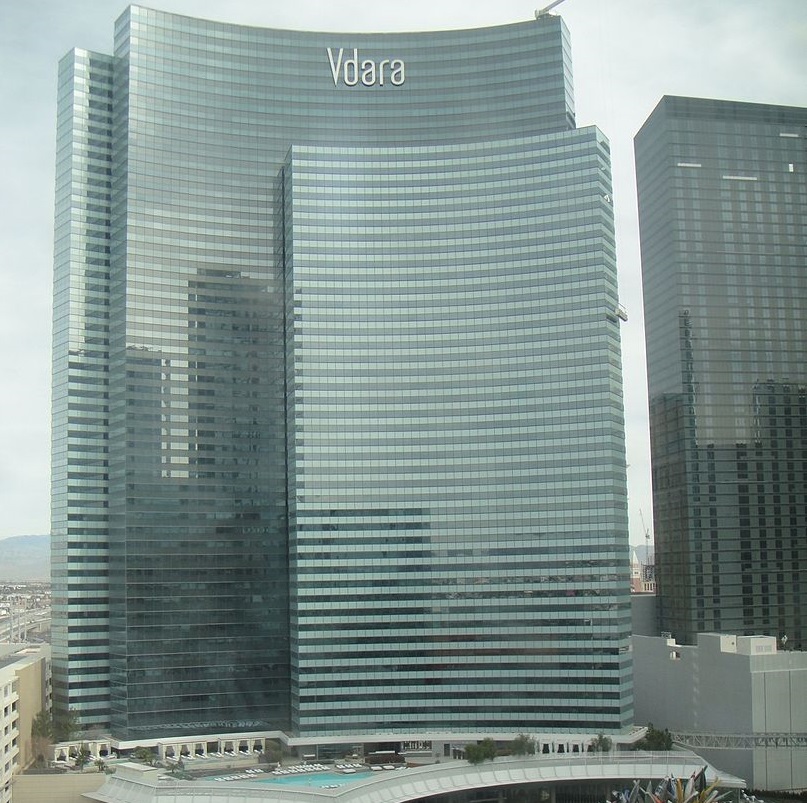 ©Cygnusloop99
Viñoly confessed that he knew this would happen. However, he said he didn't have the tools to analyze just how bad it would be. Someone needs to tell this guy to stop designing superweapons instead of buildings.
8. Lotus Riverside Disaster
The lotus riverside complex in Shanghai was an ambitious project. But it ended in a complete disaster due to one simple mistake. The residential complex consists of 11 new high-rise apartment blocks. However,at around 5 am on 27th June 2009 one of the 13-story buildings suddenly collapsed. Luckily, it somehow missed the surrounding blocks. Thus avoiding a devastating domino effect.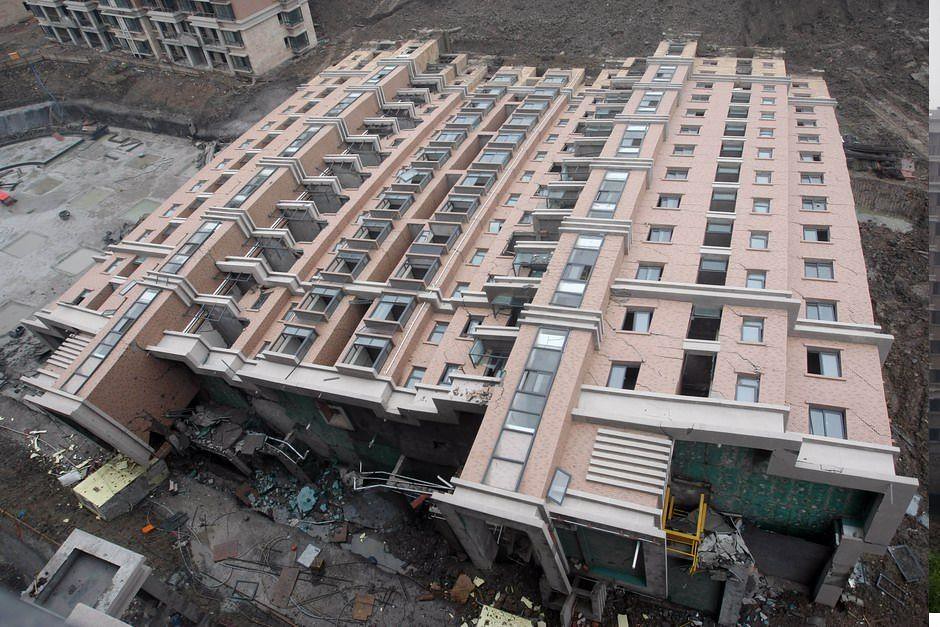 ©Robert R&N
The incident killed just one construction worker. The fallout could've been much worse if the almost complete building had been occupied by its buyers. Investigations found that the freak accident was caused by non-compliance with construction standards and some seriously shoddy foundations.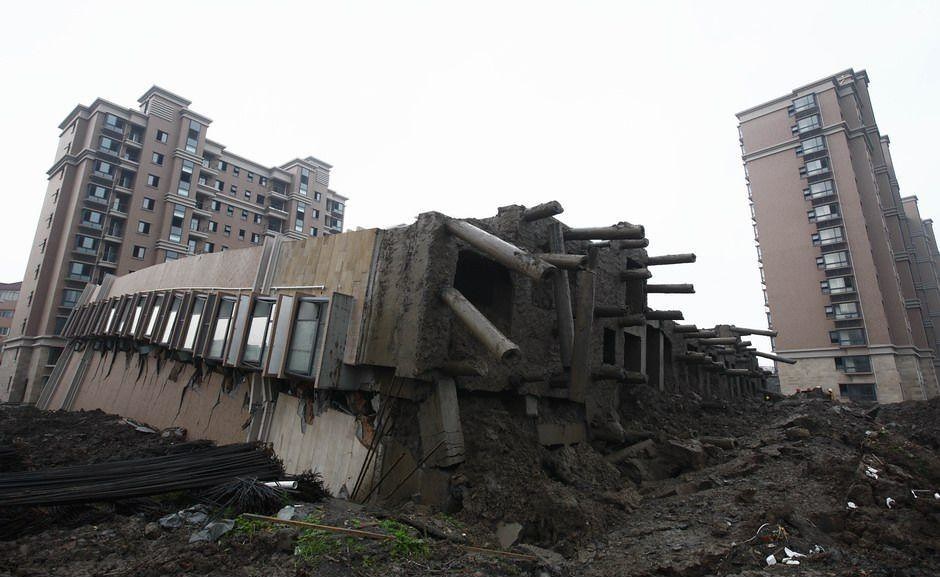 ©Robert R&N
Earth beneath the building was excavated to make a 15-foot underground car park and the soil had been piled up 32-feet on a nearby riverbank. It then burst under the pressure, sending water gushing beneath.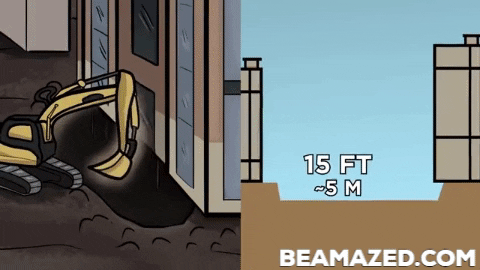 These muddy foundations caused the building to topple over to the south. Simply moving the earth elsewhere could've prevented the whole ordeal. This massive oversight caused a number of project investors to withdraw and request their money back. The company suffered total economic losses of up to $30 million. That includes construction costs and compensation to the would-be homeowners of the $2,100-per-square-meter apartments.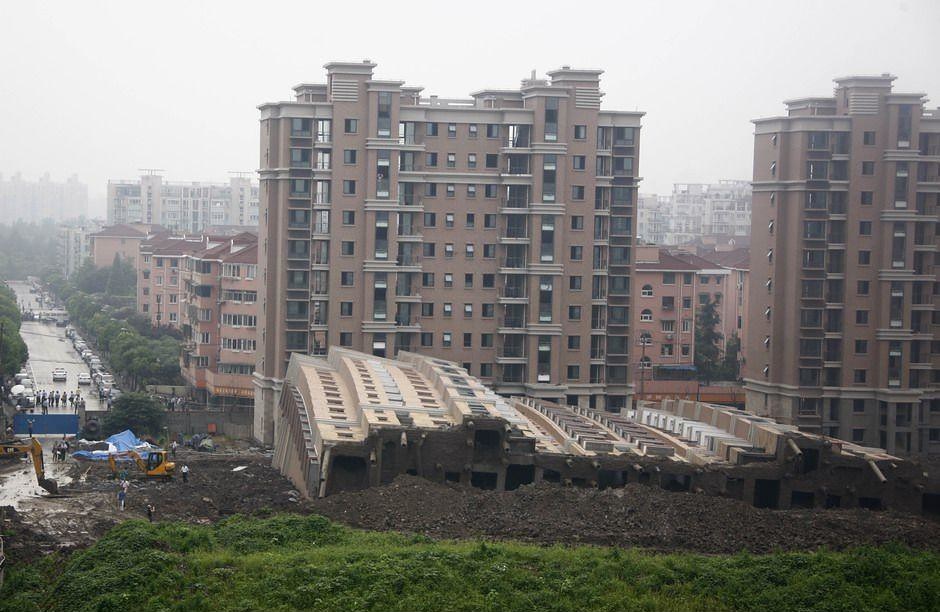 ©Robert R&N