William Shatner – $77.3K, 2002 Aston Martin DB7 Volante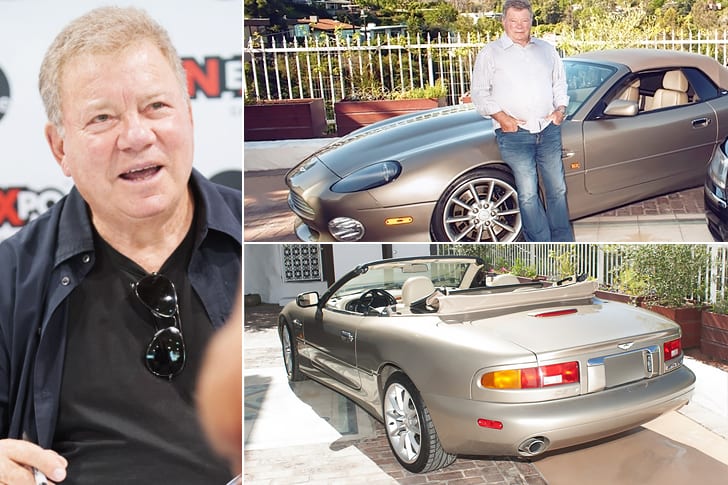 After his breakout success as Captain James T. Kirk in the Star Trek franchise, actor William Shatner splurged his new money on toys that he always wanted. One such purchase turned out to be a 2002 Aston Martin DB7 Volante.
With a price premium of almost $23K above the base model, the range-topping Volante came with upgraded trim and a retractable soft-top. In April 2016, Shatner sold his Aston at the Palm Beach Barrett-Jackson Auction for $55K. He recently appeared opposite Mike Tyson in a commercial for CopperGel, a medical and wellness company intended to provide pain relief.