From the first day of the human history, it seems that he is of nature to make more and more special kind of stuff. Astonishing construction became a permanent part of human nature.
Technology progress creates some new amazing wonders rather than some old wonders of the world. Mega structures are now a days commonly seen almost everywhere in the world. Because of the advancement of technology and the improvement of machinery, tall sky scrapers and many other infrastructures are already made possible.
Here we present top 10 engineering marvels of engineers, which can make anyone gasp in awe? Engineering wonders, such as bridges, tunnels or railways that connect cities and even countries, a spacecraft that sends man to the moon or a skyscraper built to withstand an earthquake, all have one thing in common. They are made to solve a problem and to make life easier for humankind.
Below is a list of top 10 Engineering Wonders of The Modern World.
Akashi Kaikyō Bridge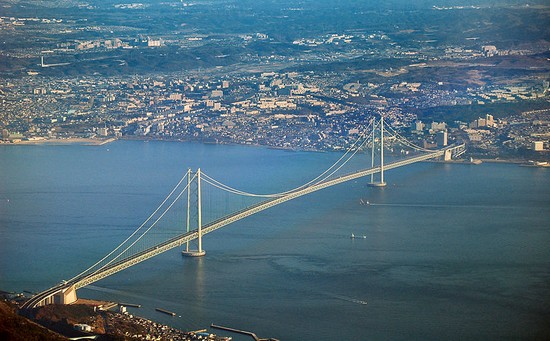 Also known as the Pearl Bridge, is a stunning sample of the modern civil engineering. Located in Japan, this bridge is the world's largest cable bridge and there are no pillars for the supports. It has the longest central span of any suspension bridge in the world, at 1,991 metres (6,532 ft). It was completed in 1998. The bridge links the city of Kobe on the mainland of Honshu to Iwaya on Awaji Island by crossing the busy Akashi Strait. It carries part of the Honshu-Shikoku Highway.
Millau Viaduct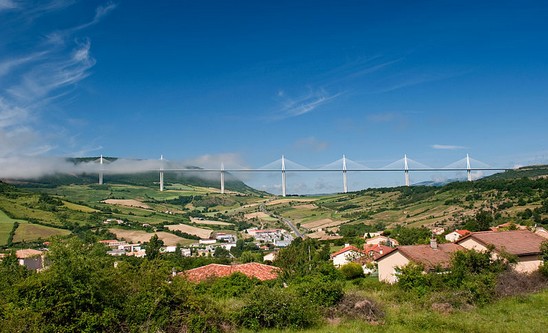 The Millau Viaduct is a cable-stayed road-bridge that spans the valley of the river Tarn near Millau in southern France. It is the tallest bridge in the world with one mast's summit at 343.0 metres (1,125 ft) above the base of the structure. This is the 12th highest bridge deck in the world, being 270 metres (890 ft) between the road deck and the ground below. It was completed on 14 December 2004. The bridge received the 2006 IABSE Outstanding Structure Award.
USS George H.W. Bush (CVN-77)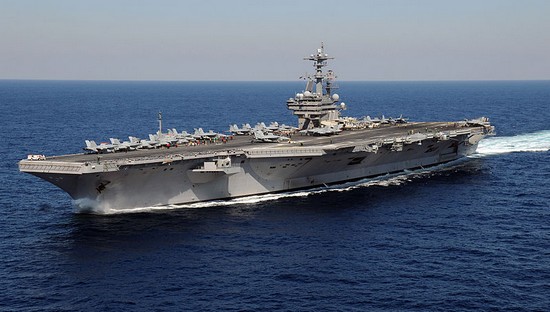 USS George H. W. Bush, its Construction began in 2001 at the Northrop Grumman Newport News shipyard and was completed in 2009 at a cost of $6.2 billion. She is home ported at Naval Station Norfolk, Virginia. USS George H. W. Bush stretches 1,092 feet and displaces over 100,000 tons, making her one of the world's largest warships (though she is slightly shorter than USS Enterprise) but equipped with latest technology which was not used before. Her top speed exceeds more than 30 knots and it is powered with two nuclear reactors, she can operate for more than 20 years without refueling.
North European Gas Pipeline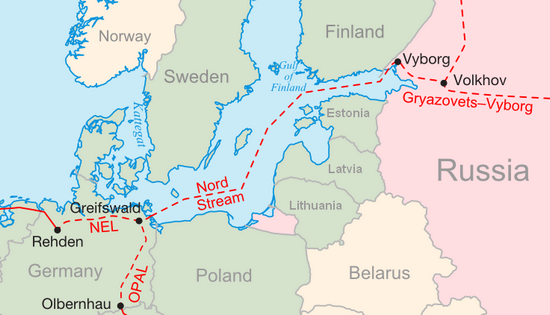 Nord Stream or North European Gas Pipeline is an offshore natural gas pipeline from Vyborg in Russia to Greifswald in Germany. It is the longest sub-sea pipeline in the world, surpassing the Langeled pipeline. This project includes two parallel lines. The first line of the pipeline was laid by May 2011 and was inaugurated on 8 November 2011. The second line was laid in 2011–2012 and was inaugurated on 8 October 2012. At 1,222 kilometres (759 mi) lenght.
Beijing National Stadium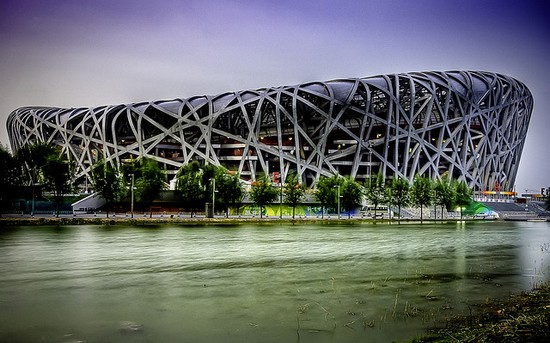 World's largest steel structure, Beijing National Stadium also known as the Bird's Nest is a stadium in Beijing, China. This astonishing structure looks more like a public work of art than an Olympic stadium. Designed by the Swiss architects Jacques Herzog and Pierre de Meuron for use throughout the 2008 Summer Olympics and Paralympics.
Bailong Elevator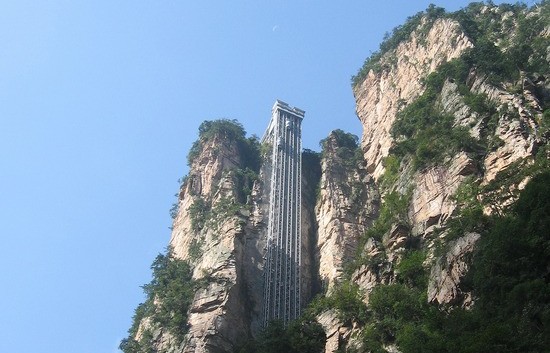 The highest and heaviest outdoor elevator in the world, The Bailong Elevator is a glass elevator built onto the side of a huge cliff in the Wulingyuan area of Zhangjiajie, China that is 1,070 feet (330 m) high. Also known as "Hundred Dragons Elevator," the sight-seeing elevator, which takes two minutes to ride from the base to the top, can carry 50 people in one trip with a total of 18,000 people daily. Construction of the elevator began in October 1999 and was finished in 2002 for public use.
Palm Islands – Engineering Wonders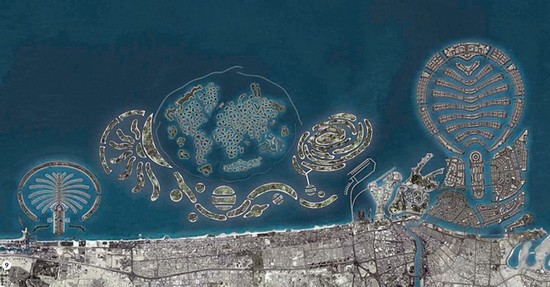 Here is another great example of the Modern Engineering's success, these islands are the worlds biggest artificial islands in Dubai, United Arab Emirates. There are 1500 villas in it and all are on the artificial beaches. The islands are the Palm Jumeirah, the Palm Jebel Ali and the Palm Deira.
Eurotunnel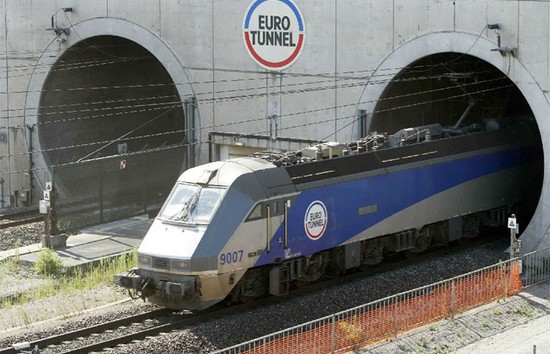 This is an amazing sample of the Modern Engineering, this tunnel start from England and End in France. Interest thing is that this is in water. The length of this tunnel is 31 miles and 23 of which is in the sea.
Three Gorges Dam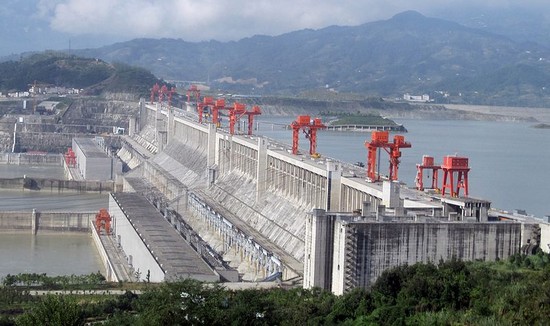 The Three Gorges Dam is a hydroelectric dam that spans the Yangtze River by the town of Sandouping, located in China. The Three Gorges Dam is the world's largest power station in terms of installed capacity (22,500 MW). Not only does it produce electricity for the area, it also increases shipping capacity and provides flood storage space. Construction of the dam began in 1994; it opened for commercial operation in 2008.
Pan-STARRS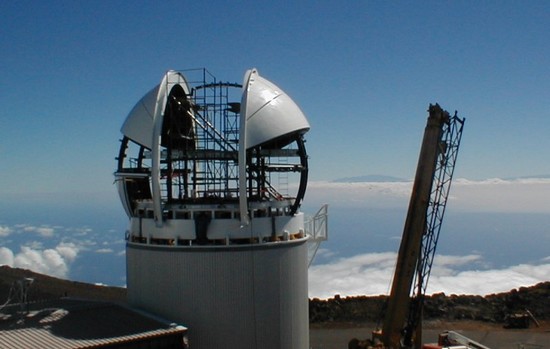 Pan-STARRS is an acronym for Panoramic Survey Telescope & Rapid Response System. It is an innovative design for a wide-field imaging facility developed at the University of Hawaii's Institute for Astronomy. In order to observe entire available sky, the engineers combined relatively small collection of mirrors with a large digital camera consequently produced an economical observing system. The prototype single-mirror telescope PS1 is now operational on Mount Haleakala; scientific research program is being undertaken by the PS1 Science Consortium, a collaboration between ten research organizations in four countries.
A key objective of Pan-STARRS is to identify and characterize Earth-approaching objects, both asteroids & comets that might create a danger to our planet. It's also ideal for research in several other astronomical areas, particularly those which involve an aspect of time inconsistency. Pan-STARRS make it to see the Objects in the Inner Solar System and it is also capable to see the object outer the Solar System and now we can see Galaxy properties better than ever before.